About Us
Fe Techno engineering and Power solutions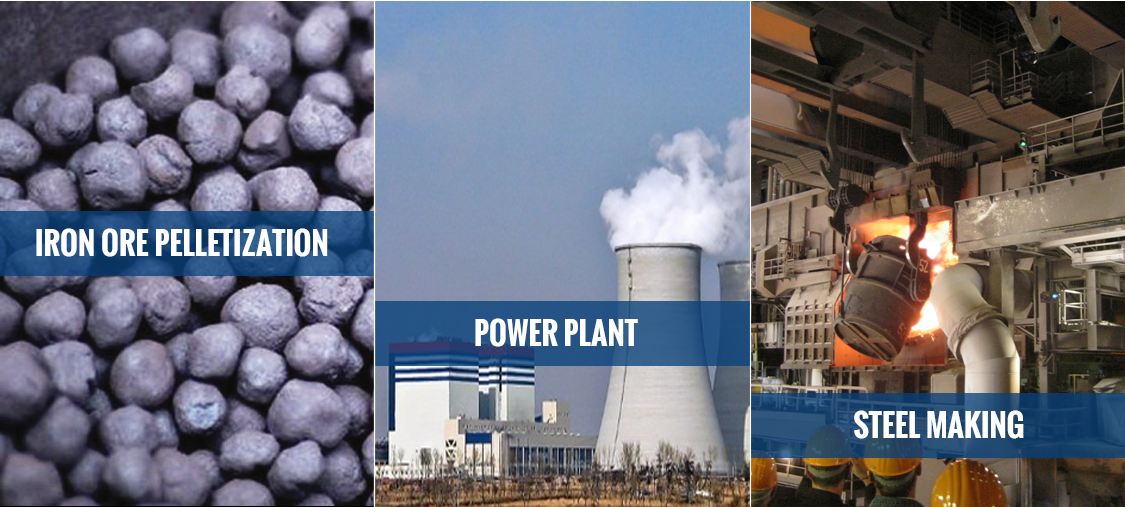 Fe Techno Engineering and Power Solutions is a Centre of Excellence, providing end-to-end solutions to our esteemed clients, for Iron Ore Agglomeration, Steel industry and Power sector. We provide next generation solutions for setting up new plants and help our clients operate existing plants efficiently.
Fe Techno provide creative and sustainable solutions for a variety of customers in Mineral, Metals & Power sector. We offer comprehensive solutions for Iron Ore Beneficiation, Iron Ore Pelletization, Iron ore Sintering, Iron-making, Steel-making and Power plants. We conceptualise the project, carryout Integrated design, provide detailed Plant Engineering, overall Construction Supervision and Project Management Services, thus diliver solutions from Concept to Commissioning.
Our solutions are delivered and supported by decades of hands-on experience in setting up, operating and managing similar business at some of India's best Industrial houses. We offer our customers a market-driven technology, which is low on Capital cost as well as Operating costs. Our process philosophy and engineering solutions will make substantial difference to our customers.
We have always placed emphasis on sustainable development through optimising resources consumption and thus lower Carbon foot-prints.

To serve our clients with the best in Iron and Steel sector, we have a technology tie-up with M/s Ural Mash Machine Building Corporation (Russia) for supply of core equipment for Pelletizing and Sintering process,tie-up with M/s ABACUS HYDRAULICS (Canada) for supply of hydraulic equipment for Iron and Steel sector and join hands with M/s NEM Engineering Projects LTD for Turn-key projects.
Key Members
A blend of experienced industry leaders and youngsters with innovative ideas, ensures that Fe Techno Engineering & Power Solutions are the best solution providers. Engineering skills coupled with an efficient team to manage the Projects ensures that our organisation is one of the finest end-to-end Engineering Solution providers in the Iron & Steel industry in India.

Fe Techno Engineering & Power Solutions is a team, guided by Mr. D L Saralaya. The gallery of Technical Advisors include experts like Mr. Govind Belegal, Mr. Paul Louvelle & Mr. Jean Guy Lavoie, each with above 35 years of experience in the Iron & Steel industry. We derive our strength from our Design and Execution Team that was instrumental in setting up various steel complexes across India.
Getin touch

Fe Techno Engineering and Power Solutions.
#20, Lakshmi, 3rd floor,Shankarmutt Road
Shankarapuram, Basavangudi, Bangalore – 560004.
Tel: +91-9611441967, 9341104574, 9379013917
Landline: 080 - 4096004
Email: info@fetechno.com