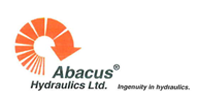 Since 1969, Abacus Hydraulics Ltd. has been custom designing, manufacturing & supplying of High Torque Drives, Roller Screen Pellet Classifying Systems and other special mining equipment all over the world. History shows the development of many "Industry Firsts" setting the standard for today and future mining requirements. FE Techno Engineering & Power solutions are authorised Indian representative for products of Abacus Hydraulics ltd.

Read more http://www.abacus-hydraulics.com/About.html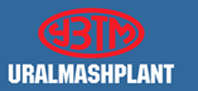 Uralmash, the largest machine-building corporation based at Ekaterinburg in Russia, manufacture and supply process equipment for domestic and foreign steel companies. M/s URALMASH design and deliver the complete equipment for iron and steel industry. M/s URALMASH are also engaged in the modernization of existing plant and equipment with the aim of improving the service characteristics of the units and increasing the product quality.M/s URALMASH have around 75-years of experience in the development of metallurgical plants and machinery. M/s URALMASH design and deliver sintering plants, blast-furnace equipment, continuous billet casters, rolling mill equipment, press-forging plants and also straight travelling grate induration machines. They have supplied and successfully commissioned indurating machines with a reaction area of 108, 189, 240, 306, 528 and 596 M2. Since 1964, about 50 complexes with straight travelling grate induration machines were manufactured and commissioned by M/s URALMASH.

Read more: https://www.uralmash.ru/en/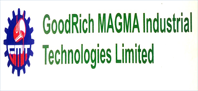 GoodRich MAGMA Industrial Technologies Limited is a registered Indian company, having marketing rights for several overseas mineral processing and steel companies from China, Russia, Ukraine and Belarus. These companies are engaged in the manufacture of plant and machinery for Ore Beneficiation, Pelletisation, Briquetting, MAGMA smelting, Gas Oxygen Refiner, Ceramic clay brick making, Flash pyrolysis, Cross wedge Rolling plants etc.

M/s GoodRich MAGMA is working hard on marketing these new cost effective processes & technologies to prospective investors in Iron ore processing and steel making projects in India.

Fe Techno Engineering & Power Solutions and GoodRich MAGMA have signed a Memorandum of Understanding, to jointly promote these industrial projects, especially MAGMA smelting unit and Gas Oxygen Refiner so that the new industries can make use of these cost effective solutions.

Read more: https://www.goodrichmagma.com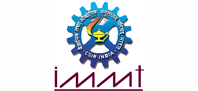 CSIR-Institute of Minerals and Materials Technology (IMMT) was setup in the year 1964 as a Regional Research Laboratory at Bhubaneswar, under the aegis of the Council of Scientific and Industrial Research (CSIR), New Delhi. The institute has expertise in conducting basic research and technology oriented programs in a wide range of subjects to ensure a sustainable growth of the mining, mineral and metals industries. The main thrust of R&D at CSIR-IMMT has been to empower the Indian industries to meet the challenges of globalization by providing advanced and zero waste process know-how and consultancy services for commercial exploitation of natural resources through the public-private-partnership (PPP) approach. Today, CSIR-IMMT is the first choice R&D institute for many mineral based industries; while it is trying to develop a niche in some of the advanced materials for greater value addition.
CSIR-IMMT committee on expression of interest for engagement of engineering consultants, has empanelled M/s FE TEECHNO ENGINEERING and POWER SOLUTIONS as basic and detail engineering consultants for Iron ore Beneficiation, feed preparation and Pelletization process plants.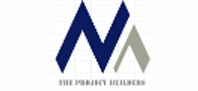 NEM Engineering Projects Private Limited (NEM), is an ISO 9001:2008 and OHSAS 18001:2007 certified Construction Company with tenacious ability in Engineering, Procurement, Construction, Fabrication and Project Management. It employees nearly 175 staffs (Construction Management, Engineering and Technical Personnel) and 2,200 onsite workers.
Throughout its years, NEM has left its business footprints all across India and it extensively operates in the following fields: -
Civil works
Steelworks
Mechanical Erection
Electrical works
NEM has developed a strong potential that spans across various activities and has taken its expertise to many challenging projects. It exclusively expertise's in Steel Plants and Power Plants.
NEM provides with its latest Project Management tools, Construction equipment and capability to manage extensive labor to deliver an exquisite project which offers its clients a rich experience with strong operator focus.
NEM is also proficient in undertaking large and complex projects with an economical cost base.
Getin touch

Fe Techno Engineering and Power Solutions.
#20, Lakshmi, 3rd floor,Shankarmutt Road
Shankarapuram, Basavangudi, Bangalore – 560004.
Tel: +91-9611441967, 9341104574, 9379013917
Landline: 080 - 4096004
Email: info@fetechno.com