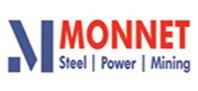 Monnet Ispat & Energy Ltd. encompasses manufacturing and marketing of Sponge Iron, Steel and Ferro Alloys. MIEL is also engaged in mining of minerals like coal and iron ore.
FE Techno has helped in stabilizing of the recently commissioned 2MTPA Iron ore pelletization plant. This helped them to achieving the rated production capacity.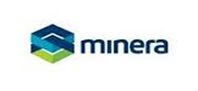 Minera Steel and Power Pvt. Ltd. is a leading iron ore mining and steel company. They have a semi integrated steel plant consisting of Pellet plant, DRI unit and Melting shop located near Sultanpur in Bellary district Karnataka. Driven by innovative technologies Minera steel and power stands for uncompromising quality, integrity and service to its customers.
Our experts were involved in complete engineering and commissioning of 0.6 MTPA Pellet Plant in November 2014. An Industry benchmark was set by executing the Project in 14 months. The Plant has surpassed its design capacity within the first three months of operation.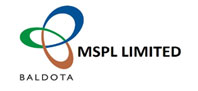 MSPL Limited is a flagship company of the Baldota Group of Companies. A leading iron ore mining, processing and export company with 53 years of expertise. One of India's largest iron ore mining companies and possesses the largest installed capacity of green energy in the country.
FE Techno has given Consultation services for chain travelling grate pellet plant at Hosapete, Karnataka.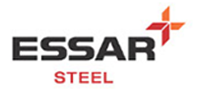 Integrated flat carbon steel manufacturer – from iron ore to ready-to-market products – with a current capacity of 14 million tonnes per annum (MTPA). Their products find wide acceptance in highly discerning consumer sectors such as automotive, white goods, construction, engineering and shipbuilding. Essar Steel is one of India's largest exporters of flat products, exporting to the highly demanding US and European markets, and to the growing markets of South East Asia and the Middle East.
FE Techno experts are involved in quality improvement for their pellet plant at vizag "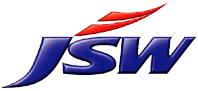 JSW Steel Ltd is India's leading private sector steel producer and one of the world's most illustrious steel companies. JSW is India's second largest private sector steel manufacturer, with an installed capacity of 18 MTPA.



Fe Techno is providing
Consultancy services for Productivity enhancement and quality improvement of Pellets. Fe Techno is working with JSW to optimize plant operations and establish best operational practices. Implement latest technology to improve product quality to meet the requirements of downstream process.
Assisting in better maintenance practices for minimizing breakdowns and optimizing plant capacity. Establish & benchmark Inventory levels for Spares and Consumables.
Help achieve best environment control measures in - Dust reduction and Spillage control.
Impart Training for operation and maintenance team.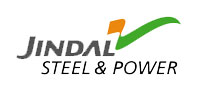 Jindal Steel and Power Limited is an Indian steel and energy company based in New Delhi, India. JSPL is an industrial house with a dominant presence in mining, steel, power and infrastructure sectors.

Fe Techno has offered consultation service for quality improvement and process optimisation at their Straight travelling grate 4.5 X 2 MTPA Pelletising Plant at Barbil for use of pellets in DRI, at Angul.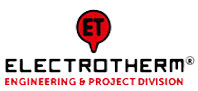 Electrotherm (India) Limited an ISO 9001:2008 certified company, was founded in 1983 to cater to the needs of all segments of steel industry. Electrotherm is a diversified industrial conglomerate having businesses in the field of Engineering & Projects, catering to steel and foundry industry; transformer manufacturing; steel making; ductile iron pipe making; manufacturing of battery operated vehicles; renewable energy; transmission line tower and education.

Fe Techno is working with Electrotherm for setting up of travelling grate Pelletising Plant to their customers all over the world.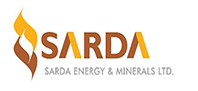 Sarda Energy & Minerals Limited (SEML) is one of the largest manufacturers and exporters of ferro alloys in India. Over the last three decades the company has continuously diversified its product portfolio to include many customized value added products.

Fe Techno has provided the consultation service for process optimisation of their ore grinding and beneficiation operations. Also providing consultation for stabilizing the pressure filter system.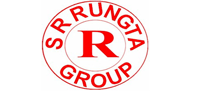 Rungta Mines Ltd. (RML) the flagship company of S R Rungta Group, which has been in the mining business for the past 6 decades, was incorporated by Late Mr. S R Rungta in 1962, to support India's steel industry.

Fe Techno is in discussion with M/s Rungta for setting up of Pelletising Plant. The scope includes complete engineering and commission services.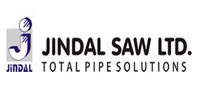 Jindal Saw Ltd. is the leading manufacturer of seamless tubes and pipes. Jindal SAW Ltd, has installed 1.2 MT Per Annum pellet plant integrated with beneficiation plant at mine pit head located in Bhilwara district of Rajasthan.

Fe Techno is involved in stabilization of their grate kiln pellet plant and magnetite ore beneficiation plant . We are also working for producing cold bonded pellets.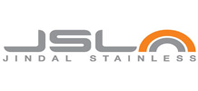 Jindal Stainless, a part of the OP Jindal group, is the largest integrated stainless steel manufacturing plant in India. They are ranked amongst the top 10 stainless steel manufacturers in the world, with an annual production capacity of 1.8 million tons. JSL has crafted its success story by fully integrating its operations based on a strategy of both, backward and forward integration, starting from mining, melting, casting, hot rolling to cold rolling and further value additions.

Fe Techno is having discussion with JSL for effective management of the spillages and waste generated from their their steel plant operations .
Getin touch

Fe Techno Engineering and Power Solutions.
#20, Lakshmi, 3rd floor,Shankarmutt Road
Shankarapuram, Basavangudi, Bangalore – 560004.
Tel: +91-9341104576, 9341104574, 9379013917
Landline: 080 - 4096004 Email: info@fetechno.com