Our Team
Fe Techno engineering and Power solutions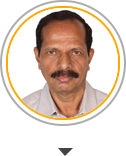 Mr. D L Saralaya
Director
A renowned Metallurgist, Mr. Saralaya is a graduate from REC Rourkela. He has a Masters with specialisation in Metallurgy from Indian Institute of Science, Bangalore.

Mr Saralaya started his career with Heavy Engineering Corporation(HEC), Ranchi and later joined Kudremukh Iron Ore Company Limited, which he served for over two decades in various capacities. He has been instrumental in commissioning, operating and stabilizing India's largest Iron Ore Beneficiation and Pelletizing complex. He had an assignment with Ashapura Group of Industries before joining JSW Steel Limited. At JSW under his able leadership, Iron making division and Pelletizing complex, saw a turn-around in product quality and business profitability in its operation.

During his professional career spanning over 4 decades, he has commissioned and stabilized operation, improved production and the quality in several Iron Ore Beneficiation and Pellet Plants and has in-depth knowledge and understanding of the Beneficiation and Pelletizing industry across the globe.
He has presented several papers on Pelletizing technology at various conventions and is regarded as the crème-de la-crème of the Industry.
Recent Assignments and services
Process Consultant - M/s Arya Iron and Steel Ltd Barbil, Orissa
Process Consultant - M/s Adhunik Industries Pellet and Beneficiation Plant, Kandra.
Process Consultant - Iron Ore Beneficiation and Pelletising Plant, M/s JSL, Bhilwara, Rajasthan.
Process Consultant - M/s ESSAR Vizag Pellet plant, Vizag, AP.
Project Head - Iron Ore Processing, Essar Steel Ltd.
Senior Vice President - Iron Zone, M/s JSW Steel Ltd Bellary, India
Resident Director - M/s Ashapura Volclay.
HOD - Pelletizing facility, M/s Kudremukh Iron Ore Company Ltd.
Plant Operations I/C - Iron Ore Beneficiation, KIOCL.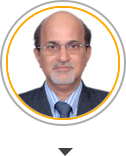 Mr. Govind Belegal -
Technical Advisor (EAF & Rolling Mills)
With a Masters degree in Mechanical Engineering & Metal Forming Machines from IIT, Kanpur, he has over 33 years of experience and a distinguished career with leading Global Technology providers related to core Industries in following sectors:
Steel making and Continuous Casting Technologies for Long Products.
Metal & Mineral Processing
Oil & Natural Gas Industry
General Engineering & Manufacturing
Organizations Served: M/s. Mittal Corp Ltd, M/s. Transdanube (Romania), M/s. Danieli India Ltd., M/s. SMS Concast India Pvt. Ltd., M/s. Krupp-Koppers India Ltd., M/s. ELKEM Metallurgy Pvt. Ltd.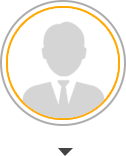 Mr. Paul Louvelle
(Advisor – Agglomeration)
Mr. Louvelle has over 40 years of international experience in the Iron ore and Bauxite industries. He possesses in-depth know-how of all aspects of Pelletizing operations, including Crushing, Concentrating, Washing, Floatation and Filtering. He has experience in providing support to project groups covering green-field and brown-field Plants. He has provided technical assistance to Iron Ore Plant operators in India, Mexico, Venezuela and Iran. He was also instrumental in commissioning and stebilising plant operations at GIIC.

Organizations Served: SNC-LAVALIN INC. (Montreal, Canada), HATCH ASSOCIATES (Montreal, Canada), IRON ORE COMPANY OF CANADA, GULF INDUSTRIAL INVESTMENT COMPANY (GIIC), MET-CHEM CANADA INC. (Mangalore).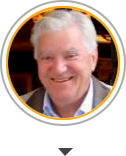 Mr. Jean Guy Lavoie
(Advisor – Pelletising Projects)
Having graduated from the Institute d'Entrainement Specialise Quebec Canada, he has presented Technical Papers on Pelletization and has a patent to his name (U. S. Patent No. 6,053,330) for a green pellet roller screen automatic spacing system to improve screened Pellet size distribution and reduce machine downtime during rollers precision gapping.

Organizations Served: SNC Lavalin Montreal Quebec Canada; TOA Consulting Services Limited Hamilton Ontario Canada; Alderon Resources Inc. Labrador City NFLD; Met-Chem Canada; Divhan Maden Pellet Plant, Divrigi, Turkey; A.H.M.S.A. Pellet Plant, Monclova, Coahuila, Mexico; USX Minntac Pellet Operations, Minnesota, U.S.A; Kudremukh Pellet Plant Mangalore, Karnataka, India; C.V.G. SIDOR Matanzas, Puerto Ordaz, Venezuela,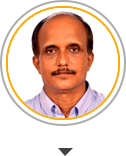 Mr. Damodar Kannadka - Director
Over three decades of experience in Installation, Commissioning, Operation and Maintenance of Pellet Plants, Sinter Plant and Power Plant. Involved in designing and conceptualizing Pellet Plants, finalizing Plant philosophy, finalization of Process equipment, equipment sizing as well as basic & detail engineering for Pellet Plants.

Project In-charge for India's first straight travelling grate (600,000 TPA ) Pellet Plant, involved in Conceptual design, Detail Engineering, Providing Procurement assistance, Project implementation, Commissioning, Stabilizing Plant operation and carrying out Performance Guarantee Tests. The plant was commissioned in a shortest span of 18 months , which by itself is a benchmark for similar industry.

Involved in Pre - Commissioning and commissioning of 1.2 MTPY Pelletizing Plant at OMML (Adhunik group), Kandra, Jharkhand.
Significant contribution in Commissioning and stabilization of 4.5 MTPY Iron Ore Pellet Plant, at Jindal Steel & Power Ltd., Barbil, Orissa. During the commissioning stage.
Served as Project Manager and was responsible for Scheduling, Plant Erection, Supervision, Testing and Commissioning of two Sinter Plants for JSW Steel Ltd. Competent in troubleshooting and repairs, scheduling and implementing preventive maintenance measures for Plant & Machinery of Power plants, sinter plant & Pelletizing Plant


Companies Served / Assignments :
M/s KIOCL, M/s JSW, & M/s VT CORP PVT LTD.
Projects/ Assignments :
JSPL, Adhunik, Minera, MSPL & Monnet Ispath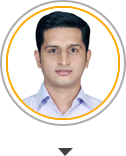 ​Mr. Raghavendra S Rao
Director
Over 12 years of experience in Engineering, Project Planning, Erection & Commissioning of various units of Steel Plants.
Pellet Plant commissioning and stabilization activities of 1.2 MTPY Pelletizing plant at OMML (Adhunik group), Kandra, Jharkhand, actively involved in the Commissioning and stabilizing of Indurating machine and the Balling discs, operation stabilization of the Indurating furnace and the process gas system.
Associated in the commissioning of 4.5 MTPY Pelletizing plant at Jindal Steel & Power Ltd., Barbil, Orissa as well as in commissioning of various Pellet Plant process equipment such as Hot air generators, Dryers, Ball Mill, Raymond Mill, ESPs and material handling systems and plant utility system.

He was responsible for monitoring of Project execution involving various facets of Engineering, Procurement, Erection & Commissioning activities, finalization and approval of Mechanical Packages, generation of Progress Report, monitoring and expediting various activities related to blast furnace equipments, turbo blowers at JSW Steel Ltd during 7MTPA expansion project.
He worked as a key co-coordinator for the mechanical design for the 0.6 MTPY Pellet Plant of Minera Steel, Bellary. This is the first small scale straight grate pellet plant and commissioned in record time of 18 months.

Presently, takes care of Conceptualization, Plant Philosophy finalization, Basic and Detailed Engineering of Pellet Plant & Beneficiation Plant, Steel making division and Power Plants.

Companies Served / Assignments : JSW & VT CORP PVT LTD.
Projects/ Assignments :JSPL, Adhunik, Giridi, BMM, Rukminirama, Minera, MSPL & Monnet Ispath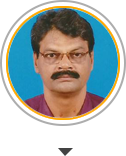 Mr. D. LOKANATH (Advisor – Iron ore Beneficiation and Pelletising Process)
A Mechanical Engineer with over 32 years of field experience in Iron ore beneficiation and Pelletizing Plants. He has worked in project, operation and maintenance of Pellet plant in both straight grate and grate kiln design. He started his career from M/s Kudremukh Iron Ore Company Pellet Plant, as Maintenance Engineer. He has served in Iran for both Straight grate and Rotary Kiln plants in Erection and Maintenance. He has hands on experience in Erection, Operation and Maintenance of heavy Plant equipment like Rotary Kilns, Rotary Dryers, Grinding Mills, Vertical Roller Grinding Mills, Process Fans, Indurating machines and Material Handling equipments. His contribution has been significant in Commissioning and Trial - run of Minera Pellet Plant in 2014.

Organization served: Shyam SEL & Power Pvt Ltd. Kolkata, Ardakan 3.4 MTPA grate kiln pelletizing plant, Iran, KOBE Steel Japan, at KIOCL, Mangalore, and VT Corp Pvt Ltd.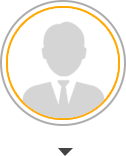 Mr. AK MISHRA
(Technical Advisor – Refractory)
He has over 3 decades experience in the field of Refractory Lining for Indurating Furnaces and Rotary Kilns. He has in-depth knowledge and insights in Refractory design and interlocking patterns for different applications. He has been instrumental in preparation of specifications for Refractory, as well as inspection, installation and furnace dry out and Commissioning of major Pellet Plants in India.

Organization served: Kudremukh, JSPL1, JSPL 2 and BMM.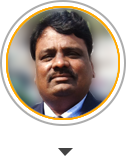 Mr. GIRIDHARA G.E
Project Management Professional
Project Management Professional (PMP Global credential certified by PMI) with 31 years of bottom-up experience in Various Management Functions, in Steel Domain- building plants - adding business value and with an exposure of working in International environment.

With a degree in Mechanical Engineering from Mysore University, Karnataka and Diploma in Management from Indira Gandhi National Open University, New Delhi, he has over 3 decades of experience in the field of iron and steel domain.
Product Development, Production Management, Procurement Management, Quality Management, Project conceptualization-Feasibility study, Project life cycle Management, Maintenance Management - in National and International Environment are his core area of experience.

Assignments and Services
0.2 mtpa SMS Project (IF/EAF-LRF-VD-AOD-Billet Caster route) - Sr. General Manager-Projects and Mechanical with MCL Global for putting up, as backward integration to existing rolling mill, for producing MS, Low alloy and Stainless steel billets and rounds,
HMDS (Hot Metal De-Sulphurization) – Heat size: 300 tons: Project (under EPC) by TATA Projects at Bokaro Steel Plant as Resident Construction Manager.
1.2 mtpa Pellet Plant ( Grate-Kiln Technology) – by TATA Projects for NMDC, Donimalai, Karnataka ( under EPC contract) as Resident Construction Manager.
1.2 mtpa Pellet Plant (Straight Grate Technology) - Project planning and execution, as GM-Project, OMML, Adhunik Group near Jamshedpur.
4.5 mtpa & 2 mtpa Pellet Plant at Ispat Industries Ltd, Vizag and Dolvi. ( Straight Grate and Grate-Kiln Technology respectively)- Conceptualization and initialization and technology finalization, as GM-Projects.
0.9 mtpa Coke Oven Battery (Recovery type) , Capital repair project of Sinter plant and other primary steel making area including environmental related projects at Arcelor-Mittal, Kazakhstan.
4 mtpa Pellet Plant ( Straight Grate Technology) Project- JSW, Toranagallu Site execution in-charge for Building Structures and Technological Structures.
1250 Cub.mtr Blast Furnace Project and 300 TPD Lime plant, Prtoject execution,
and Project Quality function for Structural fabrication, Erection, Raw water pipe line and as Manager- Central Repair Shop at Jindal, Tngl.
Product development ( R&D), Production, Procurement management in M/s.TSP Ltd.
TEAM MEMBERS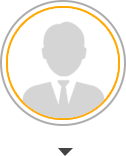 Mr. Balaji Shankar (Manager - Mechanical)
With over 15 years of experience as a Mechanical Engineer in Steel Plants,Mr Balaji has exposure to various Steel Plant Projects such as Blast Furnaces, PCI, and Pelletizing Plant. He has involved from the Project Planning stage to Execution, Commissioning and Stabilization. He was Involved in execution of Blast Furnace #3 and #4 Projects of M/s JSW Steel ltd, Bellary. He has carried out scheduling of preventive maintenance, spare procurement planning, preparation of the breakdown analysis report & CAPA.
Actively involved in erection of plant Structures, Mechanical equipment, Material Handling system and other Utility facilities. He worked as a key coordinator for the commissioning activity and was involved in Performance Guarantee Test for 0.6 MTPYPellet plant at Minera steel Bellary.

Organizations Served: JSW & VT Corp Pvt Ltd.
Assignments: Minera Steel & Power Pvt Ltd, Monnet Ispat & JSPL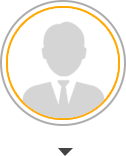 Mr. Kavan Sharma ( Engineer - Mechanical )
A Mechanical Engineering graduate, he has exposure to Project Implementation and monitoring activity of Pellet Plant. Assisting in supervisory activity for mechanical, structural works & equipment erection. Preparation of daily progress reports, pre-commissioning checks on various plant equipment, preparation of erection protocols and conducting cold trails at Minera Project, Bellary. He was involved in successfully commissioning the 0.6 MTPA Minera pellet plant.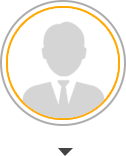 Mr. Shashank Bhat ( Engineer - Electrical & Instrumentation )
Graduate Engineer in E&C from Vishweswarayya University, Belgaum. Involved in Project Engineering, Implementation and Commissioning of small scale Pellet Plant from concept stage. Also instrumental in preparation of P & IDs, Cable scheduling, Electrical Line Diagrams, Feeder Lists, Control logics and Automation. Key job carried out for successful implementation and stabilizing the plant Automation system during Commissioning.
Getin touch

Fe Techno Engineering and Power Solutions.
#20, Lakshmi, 3rd floor,Shankarmutt Road
Shankarapuram, Basavangudi, Bangalore – 560004.
Tel: +91-9341104576, 9341104574, 9379013917
Landline: 080 - 4096004 Email: info@fetechno.com